About Us
Shona Ackerman : Principal English trainer and course co-ordinator

 Anglo-Dutch language consultants was set up by Shona Ackerman a qualified English language training professional with nearly   2 decades' experience of teaching English to many different nationalities, both in the Netherlands and abroad.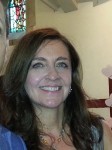 Originally from Scotland, she started her career as a human resources specialist in London. She was later introduced to language   training in Hong Kong during a two year sabbatical in Asia. On moving to the Netherlands she found that in-company business English training was the perfect combination  to utilize her people and language skills. She freelanced working for many international companies throughout the Netherlands training and setting up courses at all levels before deciding to set up her own organization in 1999.
As course coordinator, she now enjoys the combination of liaising with clients and setting up courses. In addition, she enthusiastically teaches many of the courses herself.
recommendations:
"Shona is a very professional English trainer. She is always looking for the best learning options that fits the person who takes the training . Shona is highly qualified and as a person very kind but firm and always patient."
Top Qualities: Good Value, High Integrity, Creative.
Carla Dirksen, HR, ING.
"Shona is an excellent teacher. Knows her audience and is able to connect on a personal level. She inspires the conversation lessons with refreshing exercises. Lovely personality!"                                                                                                                                                                                                               Top Qualities: Personable, Expert, Good Value
Simone de Roos, HR Consultancy ING retail.
"Shona is a highly professional teacher with the ability to motivate her students. She knows how to give variation to the lessons and there is a lot of interaction; never a dull moment! Besides that she is a very open person and it is really a pleasure working with her."
Top Qualities: Good Value, On Time, High Integrity
Heidy Meidy,  Procurement Manager at ING Direct
I would like to recommend Shona as your English teacher. She is professional and able to find out your strengths and weakest points and she works hard to improve these types of weaknesses. I take individual classes so that she can concentrate completely on developing my English and she has guided me perfectly through the examination process for the Cambridge Advanced exam.
Margreet Bouwes
Data Quality – Trading Risk Services at ABN Amro
Jan Duvekot : Head Dutch trainer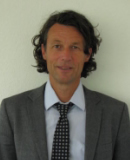 Jan Duvekot collaborates with Shona Ackerman in setting up the Dutch courses. He works as the main Dutch trainer and brings more than 15 years experience with him.
He originally studied French Language and literature in Amsterdam, and started his career as a French teacher in secondary education. Later he began translating French books and was quickly asked to work for a publishing company as an editor. This work stimulated his interest in his own language, Dutch. In this way he became a freelance teacher to expats, using the latest teaching methodology and putting together courses. He finds the contact with people from different backgrounds especially fascinating and enjoys familiarizing them with their new and often unknown country. He enjoys the combination of editing and teaching to this day.
In addition to Jan Duvekot and Shona Ackerman there is a small hand-picked group of support teachers with equal enthusiasm and relevant experience who are selected for their varied talents and skills.
Recommendations:
I have always found Jan to be a very patient and supportive teacher. He is always willing to explain difficult concepts in language and encourages students to speak the language, which I believe is the best way to learn. He backs up conversation with plenty of exercises to reinforce points of grammar and different types of sentence construction. Overall, I would recommend him to anyone who is really interested in taking more than a "text-book" approach to learning Dutch and Dutch culture.
Craig Thomas, Communication ING Group.